Your One Stop Business & Technical Partner
Pam delivers technology driven, complex, high quality, robust and secured products and services through customized user friendly interfaces to individuals and businesses around the world.
Learn more - About us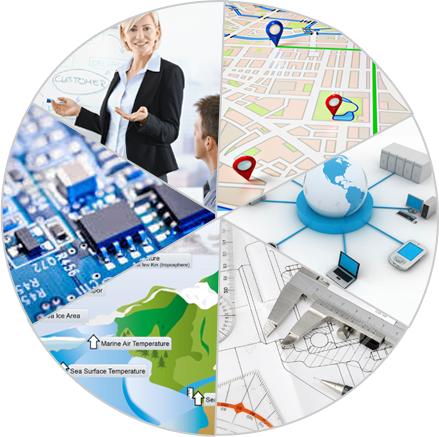 Who we are
We are Multi-disciplinary organization providing consulting services in the diversified Engineering & Technical, Information Technology, Geography & Environment, Surveying, Consulting & Training and Location Based Services.
We realize the need to constantly transform offerings, operations and relationships in the face of competitive opportunities in today's highly competitive and customer driven market places.
We have always remained in the Technological Development and updated the knowledge and infrastructure to meet every challenge of the advancements.
Learn more…
25+ Years
Market Presence
500+ Projects
Multi-Disciplinary
Consultancy
Process Driven
Approaches
State of the Art
Infrastructure
24x7
Support Services
Our Services
Our range of services always remained dynamic since inception. We constantly endeavor in technologies and generate success stories of each project. The uniqueness of offering, our in-depth involvement to understand clients' business processes, time bound scheduled deliveries, quality products / services binds our clients for many years. We remain in niche technologies and so our services.