Services System Integration
We link together different computing systems and software applications physically or functionally to act as a coordinated whole. We integrate discrete systems utilizing a variety of techniques such as computer networking, enterprise application integration, business process management or manual programming. Which involves integrating existing often disparate systems and is also about adding value to the system, capabilities that are possible because of interactions between subsystems.
We mostly do horizontal integration in which a specialized subsystem is dedicated to communication between other subsystems. This allows cutting the number of connections / interfaces to only one per subsystem which will connect directly to the Enterprise Service. The Enterprise Service is capable of translating the interface into another interface. This allows cutting the costs of integration and provides extreme flexibility. It is possible to completely replace one subsystem with another subsystem which provides similar functionality but exports different interfaces, all this completely transparent for the rest of the subsystems.
---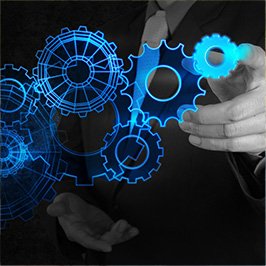 Why PAM Technologies
25+ years presence in software industry
50+ man-years experience of core team
Provide deep domain knowledge
Cost effective - High quality development
Deliver complex products
Provide customer focused dedicated team
Build robust & secured solutions
Post delivery maintenance & support
About System Integration
We develop extremely complex integrated systems with extremely user friendly interfaces. Our systems are robust, secured and built with micro level business requirements.
When build, clients are hassle free and average life of the solution remains at least 10 years except technology updates. The front end interfaces are so much customized that even a user with least knowledge of business domain can efficiently use the system.
Which technologies we use?
Software Platforms, DEs, Plug-in
Microsoft (.NET, VB, C++, C#)
Java, J2EE, J2ME
Open Source (PHP, Joomla, Drupal)
VB, Java Scripts
JSON, jquery
Mono .NET
XML
Asterisk Telephony
AJAX
Google API
Mapping Objects
Google KML
Operating Systems
Windows (Server, 7, 8, 10)
Linux (Redhat, SUSE)
iOS
Android
Browser Compatibility
Microsoft Edge, IE
Mozilla Firefox
Google Chrome
Opera