We have ventured in Location Based Services to provide tracking, monitoring, surveillance & navigation services for dynamic assets like private vehicles, transport vehicles & movable assets. It also assists to individuals to locate resources, whenever & wherever they are dynamically located. It supports location-enhanced services for both consumers and the enterprise market, services that offer guidance and convenience, provide entertainment and security, enable commerce, and build community.
GPS and other position determination technologies make it possible to determine the position of a mobiles or asset. It's possible to communicate with mobiles or asset through wireless communications capabilities and it's possible to exploit mobile terminal / asset positions through geospatial processing technology.
We have designed and evolved the solution for constructing and utilizing location based services in consumer, business and government applications.
Our flagship product Le Repere for Vehicle Tracking & Monitoring, Corporate field staff monitoring & bunch of customised solutions is well penetrated in Transport, Govenment & Corporate sectors.
---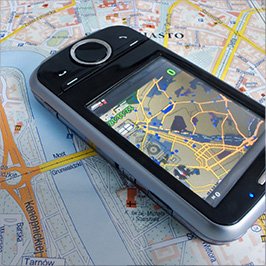 Why PAM Technologies
10+ years presence in LBS industry
50+ man-years experience of core team
100% in-house product development
100% in-house infrastructure setup
Cost effective - High quality services
Deliver complex products
Robust & secured solutions
Customer focused dedicated team
Maintenance & support dedicated team
About LBS Solutions
We aim to transform the need of Location information into "Location-based services (LBS)" in consumer, business and government applications. Some of the highlights out of many solutions we are working on are;
Tracking & monitoring services
Real-time event / profile based alerts
Event search / broadcast services
Traffic coordination and management
Location aware advertising and general content delivery
Integrated tourist services
Safety related services
Location based games and entertainment
Data analysis / modeling solutions and services
Route finding applications
Online ordering & delivery services
Which technologies we use?
Software Platforms, DEs, Plug-in
Microsoft (.NET, VB, C++, C#)
Java, J2EE, J2ME
Open Source (PHP, Joomla, Drupal)
VB, Java Scripts
JSON, jquery
Mono .NET
XML
Asterisk Telephony
AJAX
Google API
Mapping Objects
Google KML
Operating Systems
Windows (Server, 7, 8, 10)
Linux (Redhat, SUSE)
iOS
Android
Browser Compatibility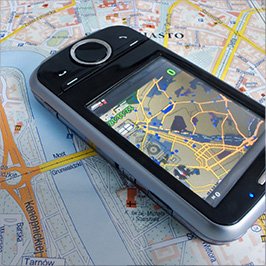 Microsoft Edge, IE
Mozilla Firefox
Google Chrome
Opera
Save
Save