Services M2M & iOT Integrations
Engineering solutions are our forte. We remained in technology over these years. Our M2M solutions for medical instruments are so proven that it automate entire life cycle of pathological laboratories.
Our GPS solutions are built over iOT technologies and stands a distinct place in the market. We integrate solutions with PLC controllers and GSM cards to handle huge data over internet and provides remote access of the machinery for service & support.
---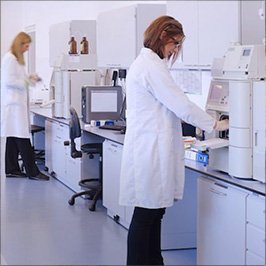 Why PAM Technologies
25+ years presence in software industry
50+ man-years experience of core team
Provide deep domain knowledge
Cost effective - High quality development
Deliver complex products
Provide customer focused dedicated team
Build robust & secured solutions
Post delivery maintenance & support
About M2M Integrations
M2M is about connecting a device to the cloud, managing that device, and collecting machine and sensor data. In essence, M2M is about connecting and communicating with a "thing" where a thing can be a machine, device or sensor…. Basically anything that can send data.
iOT goes beyond M2M… beyond computers connecting to things. iOT represents things connecting with systems, people and other things. Things includes machines, devices, sensors, consumer products, vehicles, etc. Systems includes business applications, ERP/CRM systems, analytics systems, data warehouses, and control systems. People includes workers and consumers.
Which technologies we use?
Software Platforms, DEs, Plug-in
Microsoft (.NET, VB, C++, C#)
Java, J2EE, J2ME
Open Source (PHP, Joomla, Drupal)
VB, Java Scripts
JSON, jquery
Mono .NET
XML
Asterisk Telephony
AJAX
Google API
Mapping Objects
Google KML
Operating Systems
Windows (Server, 7, 8, 10)
Linux (Redhat, SUSE)
iOS
Android
Browser Compatibility
Microsoft Edge, IE
Mozilla Firefox
Google Chrome
Opera