Services Web Applications
Web application development services, we develop may require the development of an entirely different browser-based interface, or merely adapting an existing application to use different presentation technology. These programs allow the user to pay a monthly or yearly fee for use of a software application without having to install it on a local hard drive. As an application service provider (ASP) we receive much attention in the software industry.
Our web applications development process specifically handles key concerned areas like security breaches, securing enterprise information and private customer data. This includes processes for authentication, authorization, asset handling, input, and logging and auditing. We build security into the applications from the beginning to make it more effective and less disruptive in the long run.
---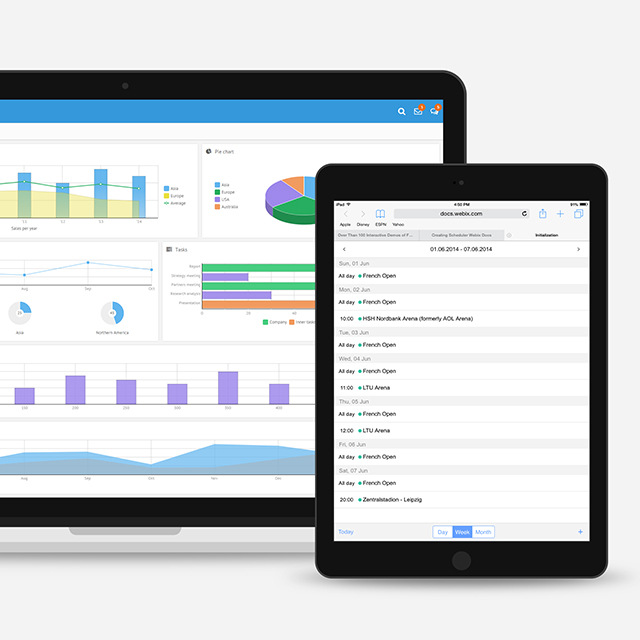 Why PAM Technologies
25+ years presence in software industry
50+ man-years experience of core team
Provide deep domain knowledge
Cost effective - High quality development
Deliver complex products
Provide customer focused dedicated team
Build robust & secured solutions
Post delivery maintenance & support
About Web Applications
Being a Software as a Service (SaaS) providers, we also develop our own software which are hosted on our own state of the art infrastructure. Our Vertical SaaS solutions are unique and answers the needs of specific industries like heathcare, engineering etc.
Our applications support application configuration like traditional enterprise software, a single customer can alter the set of configuration options / parameters that affect its functionality and look-and-feel. Each customer may have its own settings or parameter values for the configuration options. The application can be customized to the degree it was designed for based on a set of predefined configuration options. We update applications consistently with new features, enhanced technologies, performance enhancement and update with our clients valuable suggestions. We work around open integration protocols and provide application programming interfaces (API) that operate over a wide area network using protocols based on HTTP, REST and SOAP.
Which technologies we use?
Software Platforms, DEs, Plug-in
Microsoft (.NET, VB, C++, C#)
Java, J2EE, J2ME
Open Source (PHP, Joomla, Drupal)
VB, Java Scripts
JSON, jquery
Mono .NET
XML
Asterisk Telephony
AJAX
Google API
Mapping Objects
Google KML
Operating Systems
Windows (Server, 7, 8, 10)
Linux (Redhat, SUSE)
iOS
Android
Browser Compatibility
Microsoft Edge, IE
Mozilla Firefox
Google Chrome
Opera
Databases & Servers
Servers
Reporting & Designing Tools
Reporting Tools
Ms Report Viewer
SQL Reporting Service
Designing Tools