Customer relationship management (CRM) we develop refers to practices, strategies and technologies that companies use to manage and analyze customer interactions and data throughout the customer lifecycle, with the goal of improving business relationships with customers, assisting in customer retention and driving sales growth. Our systems are designed to compile information on customers across different channels — or points of contact between the customer and the company — which could include the company's website, telephone and mobile applications.
Our solutions consolidates customer information and documents into a single CRM database so business users can more easily access and manage it. The other main functions of solutions include recording various customer interactions (over phone calls or other channels which varies from solution to solution and client requirements), automating various workflow processes such as tasks, calendars and alerts, and giving managers the ability to track performance and productivity based on information logged within the system.
---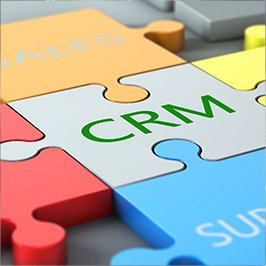 Why PAM Technologies
25+ years presence in software industry
50+ man-years experience of core team
Provide deep domain knowledge
Cost effective - High quality development
Deliver complex products
Provide customer focused dedicated team
Build robust & secured solutions
Post delivery maintenance & support
About CRM Solutions
Marketing automation: CRM tools with marketing automation capabilities automates repetitive tasks to enhance marketing efforts to customers at different points in the lifecycle. For example, as sales prospects come into the system is handled marketing team automatically with the goal of turning a sales lead into a full-fledged customer.
Sales force automation: Also known as sales force management, sales force automation is meant to prevent duplicate efforts between a salesperson and a customer. System helps achieve this by automatically tracking all contact and follow-ups between both sides.
Contact center automation: Designed to reduce tedious aspects of a contact center agent's job, contact center automation includes handling of entire life-cycle of customer requests in order to cut down the time of calls and simplify customer service processes.
Geolocation technology, or location-based services: We include this technology in most our solutions while integrating solutions with HR, Complaint Service and field staff management. This becomes very effective tool for performance enhancement which leads to overall customer satisfaction.
Which technologies we use?
Browser Compatibility
Microsoft Edge, IE
Mozilla Firefox
Google Chrome
Opera
Operating Systems
Windows (Server, 7, 8, 10)
Linux (Redhat, SUSE)
iOS
Android
Databases & Servers
Databases
Servers